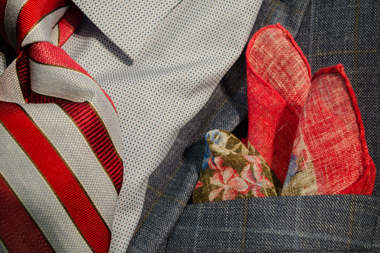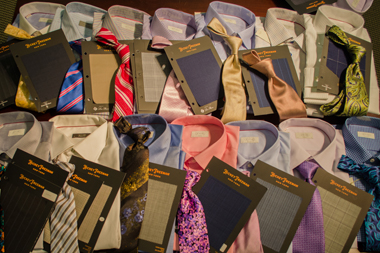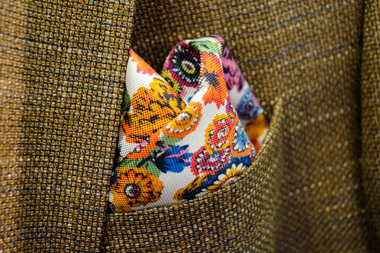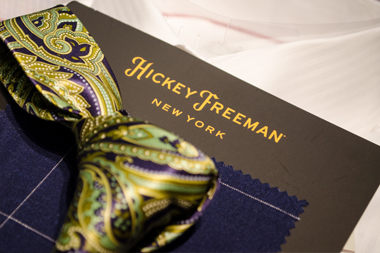 We at Bell's take customer service very seriously. One of the unique services we offer is complimentary wardrobe consultation for both our men and ladies' departments.
Think of it as a smarter way to shop  – one that takes into account what you currently have, what you need to replace and invest in, and of course, what silhouettes, colors and styles look most complimentary to your figure.
Scott Shendow, Third Generation Clothier, takes us into the wardrobe consultation for men:
What are some typical mistakes that people make when buying clothing for themselves?
Scott: Accessorizing – a lot of time when selling a suit, men will say they have ties at home, but a lot of times it doesn't work; and they end up coming back and buying a tie. The investment they made into their suit, doesn't work with what they have at home. Also, some get it messed up with the shoe and don't have the appropriate shoe for the outfit. The accessories are the way to set yourself apart.
Also, for people in the work realm, it's always best to buy one or two new things each season. If you don't, years past and you are behind the ball and you'll have to buy more; which in turn will be more expensive.
How does working with a wardrobe consultant help mitigate these problems?
Scott: We'll sit down find out your tastes, your likes, your lifestyle, your job, what kind of dress is appropriate for your job or a social function. We'll find out how conservative or fashion-forward you are. We can determine many things based on your body shape and height, and we'll steer you into certain things we think are appropriate and complimentary to your physique.
Once a relationship has been developed with the customer, we'll have all their sizes, know their tastes, and the next time they come in we have it laid out for them. We'll show them various different things to choose from; entire looks will be pulled together from the suit, shirt, and tie and other accessories like pocket squares and cufflinks.
What does the wardrobe consultation experience at Bell's entail?
Scott: It can start at any level; we can start at their house with their closet, for example. Starting there, we would go through their closet and advise them what to keep, what is out of style, and what they should get rid of. After a sit-down consultation about lifestyle and attire needs, they would then come to the store where we would have several looks already laid out.
Why should someone consider having this service done?
Scott: You get two different types of customers who rely on this service: the men who enjoy shopping and love clothes really like it, because it's all laid out and it's all in his size. Then you'll have the other guy who has to dress like that guy but he doesn't want to do it; he knows he has to look good and he takes our word to make him look goodf. These are both busy people, it allows them to come in, find what looks good on them, and it's done. They know they are put together well and doesn't have to worry about it.
It's all put together – you are saving time. We have done the work for them. If he doesn't like anything then we start pulling other items. Once we build a relationship with them we know their taste, what fits, what they look best in, and it's easier for us to select items for them.
How does one set up an appointment for wardrobe consultation?
Scott: There are no costs associated with it, it's a service we provide. You can call us at 540.667.1430 to set up an appointment anytime, we can come to your house anytime, we can do it here at the store. Walk-ins are always welcome.
*The process for wardrobe consultation for ladies is very similar – it can begin at your closet in your home or here at the store. If you are interested in this process for ladies, please come in or call and ask for Georgianna or Rachel.